The Leagues Ahead Scuba Diving Centre
Leagues Ahead Diving is the newest and most modern dive centre in Gran Canaria. Located in the sunny South of the island in Playa del Ingles directly next to Pro Surfing, one of the busiest surfing companies on the island it is the perfect location for all lovers of the water. We have created our dive centre to meet all of your diving needs with a location that obtains a fun, relaxed and family atmosphere that everyone will find appealing no matter what the age or level of diving certification. The aim of our centre is to bring all divers together and to unite us over our love for the ocean.
The main reception to the dive centre is bright and airy, the interior is handcrafted ensuring the reception obtains a coastal atmosphere. You can relax on our sofa with a nice cup of coffee while browsing through scuba diving magazines and manuals at your leisure or perhaps take a look at the dive sites in Gran Canaria and pick which dive site suits you best! Leagues Ahead Diving are passionate about conserving the ocean, therefore we deliberately handcrafted our furniture out of recycled wood, giving our dive centre a 'beachy' feel and reducing the amount of plastic waste we create.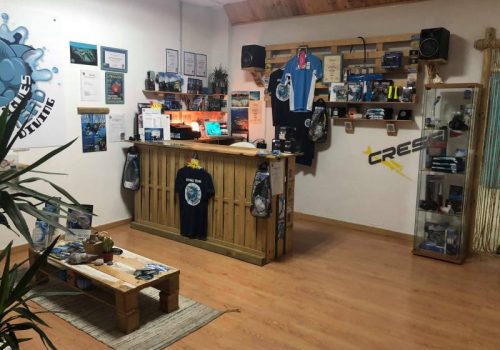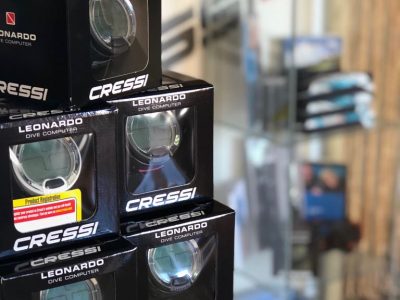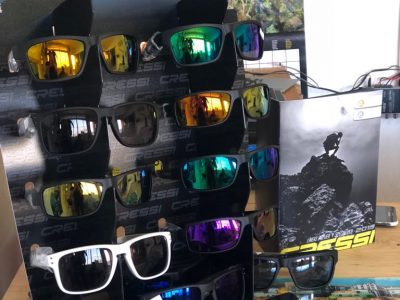 We have a selection of top of the range scuba diving equipment in our dive center in Playa del Ingles. Discover our innovative range of scuba diving equipment, which include:
-Dive computers
-Scuba diving masks
-Snorkels
-Cressi sunglasses
-Preloved wetsuits
-New wetsuits
-Dive markers
-Pocket masks and Signal marker buoys
-Leagues Ahead Diving branded t.shirts
We are more than happy to provide any advice on what equipment would suit you best and how to care for your equipment. If we do not have what you are looking for we can even order the equipment for you!
This is where our lucky instructors get to wash all the diving equipment! We always ensure that each piece of equipment is properly cared for and maintained giving you the best possible equipment to use for your diving.
The wet room is home to our brand new top of the range Cressi scuba diving equipment and each piece of equipment is cared for in the most appropriate way and washed with specialized Cressi disinfectant neoprene and regulator wash. Divers who wish can change into the wetsuit and boots in the wet room before arriving at the dive site for more privacy.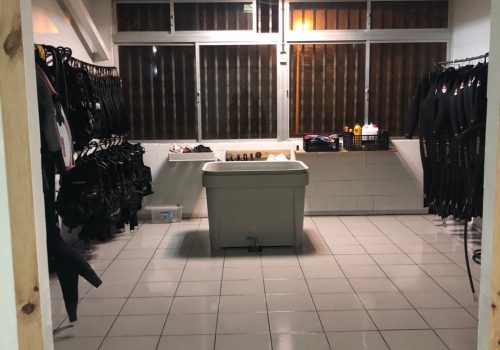 Please feel free to contact us with any questions regarding the equipment available to purchase
Continue learning about Leagues Ahead Diving by meeting the team here