OUR SCUBA DIVING INSTRUCTORS: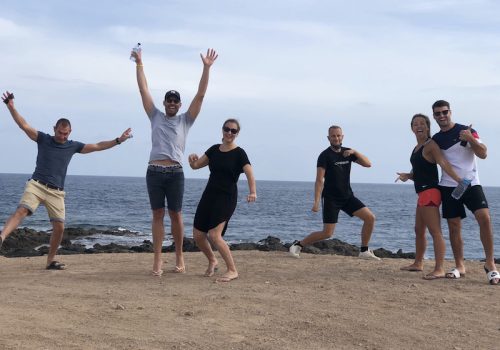 At Leagues Ahead Diving our PADI diving instructors are young, fun and dedicated scuba divers, with a genuine passion for the underwater world of Gran Canaria and all of our divers!
Our Scuba diving instructors are extremely customer-focused, with customer satisfaction being our main priority. We take time to listen to your diving needs and wants, and we are always on hand to discuss any concerns or queries.
We pride ourselves on offering exceptional customer service and going above and beyond to ensure that your underwater adventures in Gran Canaria are unforgettable.
Why not take a look at some of our reviews on TripAdvisor to see how previous customers feel about our diving instructors!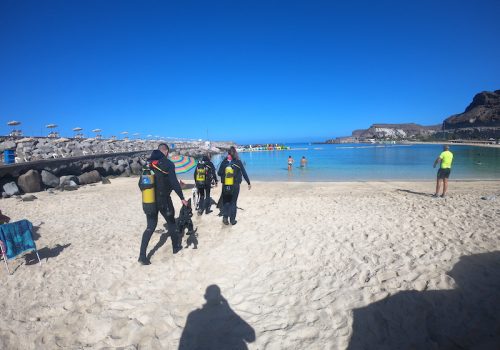 Safety is of the utmost importance to our instructors here at Leagues Ahead Diving. We ensure that an emergency oxygen kit and first aid kit travel with us at all times when diving and that our staff are highly trained in oxygen administration.
We make certain that our dive groups are small and according to your certification level, and our diving equipment is checked and serviced regularly to ensure that you have the maximum safety on every dive. We work hard to give you the peace of mind that you deserve!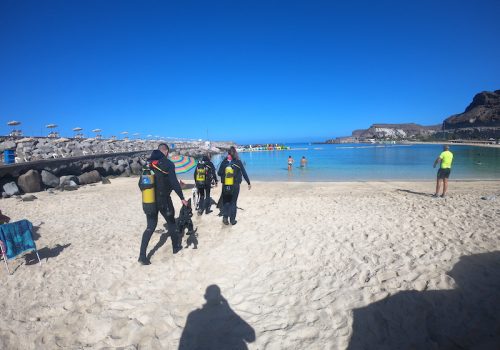 NOT JUST A SCUBA DIVING EXCURSION: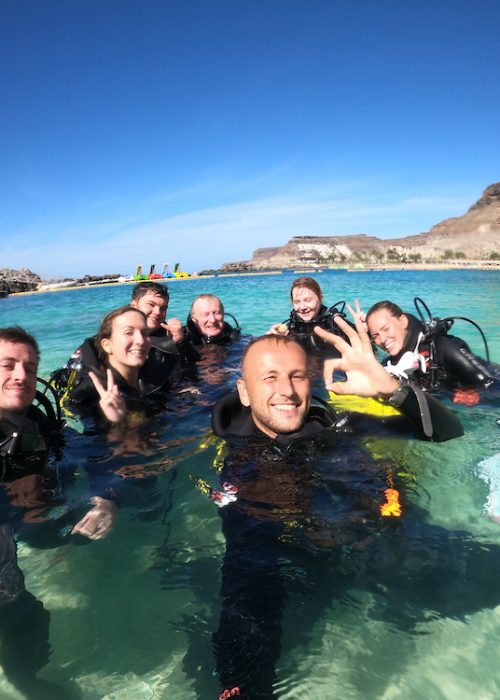 NOT JUST A SCUBA DIVING EXCURSION:
Here at Leagues Ahead Diving we believe being in a relaxed environment is the best learning environment. We provide snacks and refreshments for some after dive energy and complimentary hotel transfers. This means all you have to do is bring your swimming costume and a smile and trust us to take care of the rest!

We provide dives to cater for all your needs. Perhaps you are looking for a deeper dive in El Cabron or a nice relaxing dive in Amadores. Let us know what you are looking for and we will try our best to accommodate your needs!
We provide brand new, top-of-the-range diving equipment from the leading manufacturer CRESSI.
Experienced instructors and friendly guides.
All of our dives are conducted in small and personal groups based on your experience level.
Even though we are situated in the south of the island, in the tourism capital of Playa del Ingles, we offer dives on the whole island and provide transport from Maspalomas, Puerto Rico, Amadores, Puerto de Mogan, Bahia Feliz, San Agustin and many other places around the island!