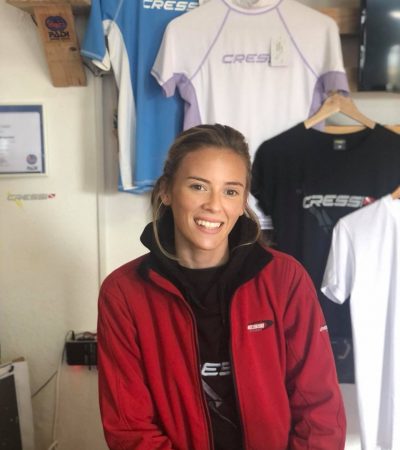 Customer Service
Languages – English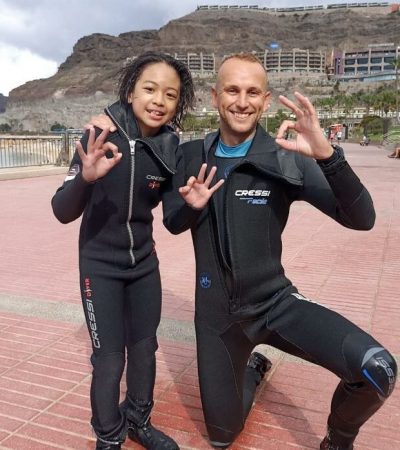 Elite Instructor 
Languages – English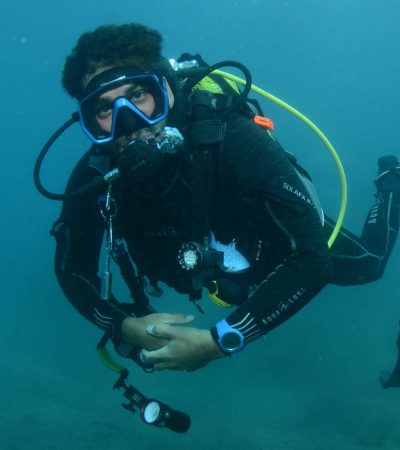 Elite Instructor 
Spanish and English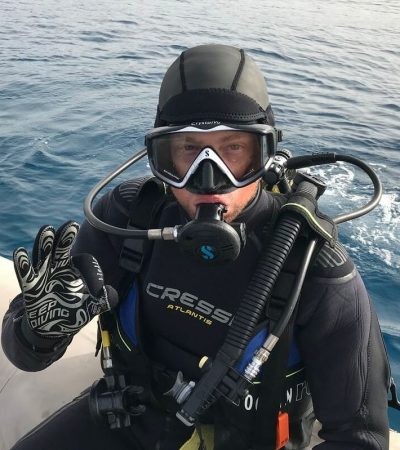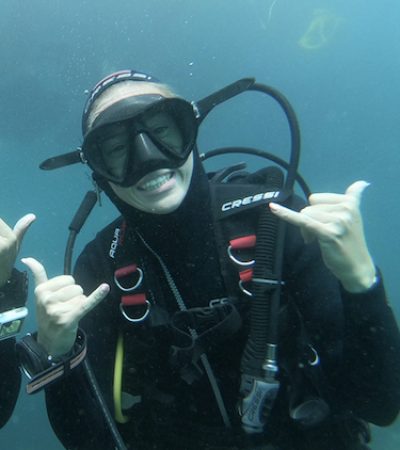 PADI Open Water Scuba Instructor/ EFR Instructor/ Specialty Instructor:
Social Media, Customer Support and booking contact
Languages: English
Specialities: Peak Performance Buoyancy, Dive against Debris, AWARE Fish Identification, Wreck
Favourite dive site: Amadores Bay
Favourite part about diving: I love welcoming divers from all around the world and showing them what amazing diving Gran Canaria has to offer! I also love teaching children and helping divers overcome their nerves when taking their first fin-kicks!
What is your favourite fish: My favourite fish is the Parrotfish! Their huge smiles and inquisitive faces never fail to amaze me and make me feel grateful that I have the best job in the world. They are the first fish I remember seeing when I completed my Discover Scuba Diving lesson and for that reason will always be my favourite.
Colour of scuba diving gear: It has to be pink!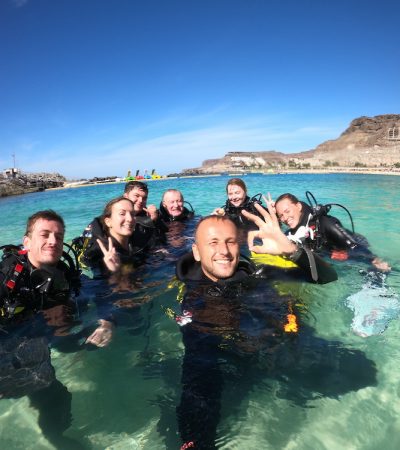 PADI Open Water Scuba Instructor/ EFR Instructor/ Specialty Instructor:
Head diver
Languages: English
Specialities: Peak Performance Buoyancy, AWARE Coral Reef Conservation, Deep, Drift, UW Navigation, Project AWARE
Favourite dive site: The marine reserve El Cabron
My favourite part about diving: The feeling of being able to breathe underwater and being weightless!
Favourite fish: I couldn't tell you my favourite fish, everything has something special, but if I had to choose it would be the giant Stingrays I encounter in El Cabron on special occasions.
The colour of diving gear: Yellow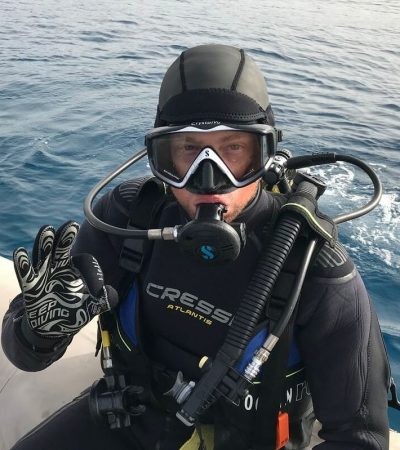 Divemaster:
Languages: English 
Favourite dive site: My favourite dive site in Gran Canaria is Amadores because it's perfect for introducing first-time divers into the underwater world
My favourite part about diving is the relaxation and tranquillity of being underwater!
Favourite fish: Different species of shark, particularly the Angel Shark.
The colour of diving gear: Yellow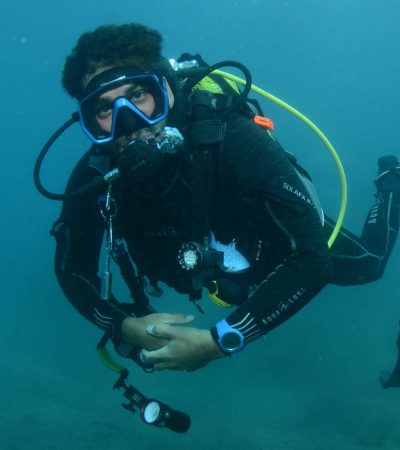 Instructor
Languages: English and Spanish

My favourite dive site: El Cabron.
My favourite part about diving: Having fun with Clients and friends 
Favourite fish: I love smaller species. I try my best to find as much variety on a dive and I try to show my clients the wonders of the underwater world
Colour of diving gear: Blue