Scuba Diving in Sardina Gran Canaria
Maximum depth: 22 meters
Minimum level of certification: Open water divers
Entry: Shore
Average visibility in summer: 25 meters +
Average visibility in winter: 15 meters +
Average water temperature in summer: 23 degrees
Average water temperature in winter: 18 degrees 
Common sightings: Angel sharks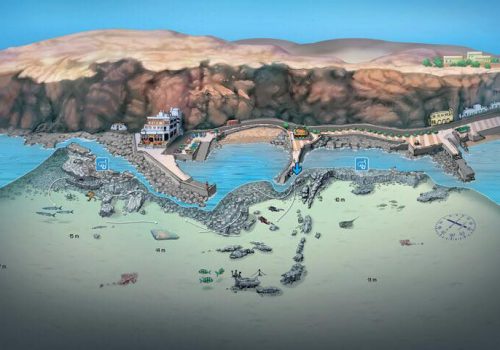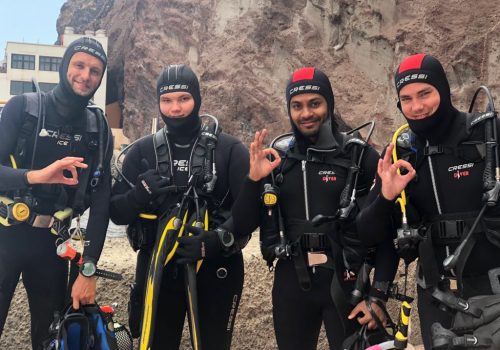 Why is this Sardina special?
Sardina del Norte is located on the North of the island, it takes approximately 1 hour to reach this dive site from our base in Playa del Ingles, but is well worth the journey. 
 This dive site is ideal for all levels of certification. The entry is particularly easy. Giant stride from the pier steps and dive away homeslice. Also the sheltered bay ensures the diving conditions are calm and flat. 
What is the dive like in Sardina del Norte?
A short walk down the steps of a charming fishing village brings us to our easy giant stride entry. Once in the water it is common to be engulfed in shoals of sardines! A gradual descent along the artificial breakwater will allow you to spot the Moray eels and Groupers hiding in the rock formation. 
The pristine sandy bottom composition and the sheltered bay ensures that Sardina offers crystal clear visibility all year round.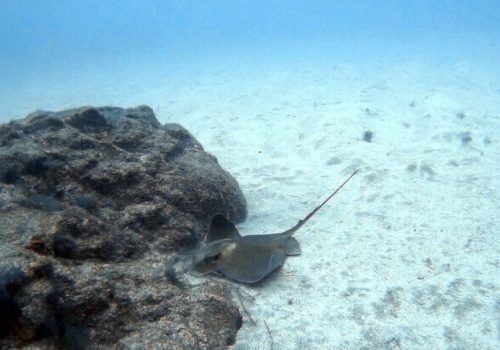 What marine life will I see in Sardina del Norte?
During the dive, it is common to see Angel sharks. As well as Angel sharks you are expected to see African striped grunts, Sea Horses, Parrot fish, Sting Rays, Butterfly rays and Garden Eels.
After the dives have been completed there is nothing better than relaxing in one of the bars or restaurants on the promenade overlooking the ocean!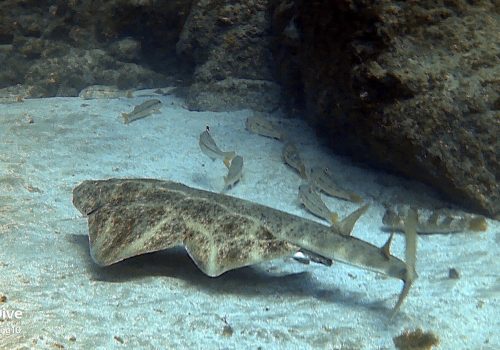 Please feel free to contact with any questions regarding diving Sardina 
Explore our other dive sites here