WANT TO TRY SCUBA DIVING IN GRAN CANARIA? EVERYTHING YOU NEED TO KNOW FOR YOUR FIRST DIVE!
Firstly I would like to congratulate you for thinking about trying scuba diving in Gran Canaria and we would love to have you join us!
As with anything new you may have some questions or maybe even some last minute nerves before booking.
Because of this is I have outlined everything you need to know about your first scuba diving lesson with Leagues Ahead Diving in Gran Canaria!
Let's dive in!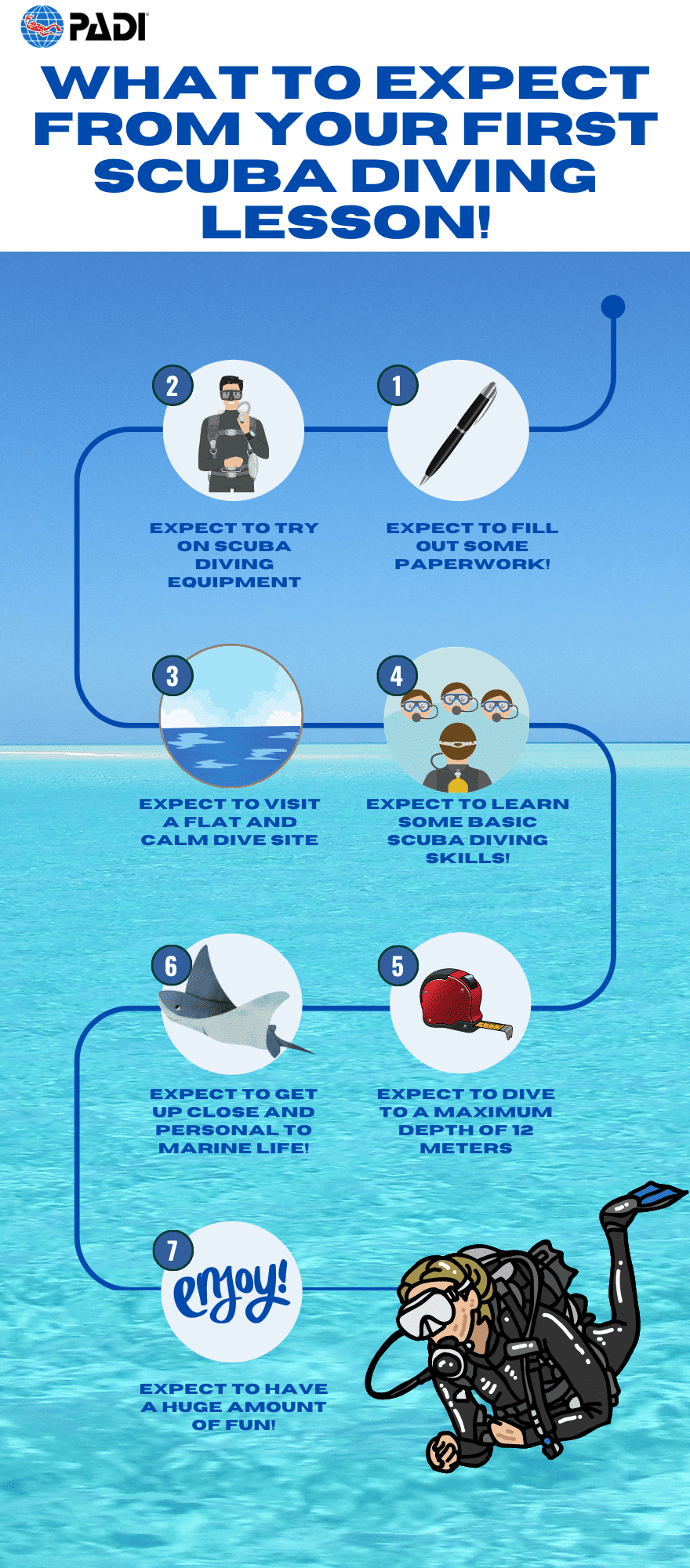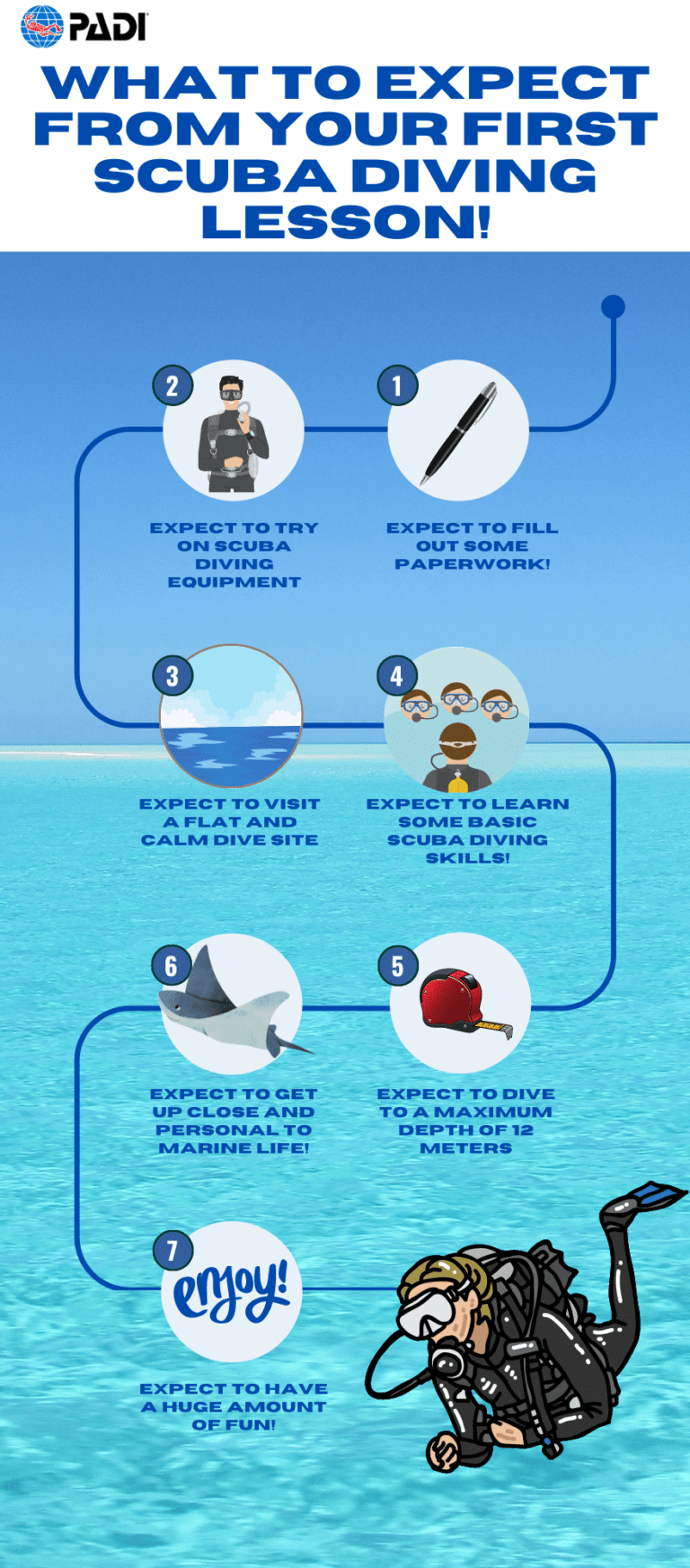 Can anyone try scuba diving in Gran Canaria?
Scuba diving is a low-risk activity, that nearly everyone can enjoy, it is important to remember that:
No prior diving experience is necessary.
Swimming is not a requirement for trying diving for the first time.
And it is never too late to start scuba diving!
However, in order to keep scuba diving low risk, some things participants must consider include:
Participants must be a minimum of ten years old.
Participants must be able to pass the PADI medical questionnaire prior to the dive. 
Scuba diving is not suitable for pregnant women or those trying to get pregnant.
No alcohol or drugs can be consumed prior to the excursion.
A surface interval of 12 hours is required before flying after the dive.
I have tried scuba diving before, is this excursion the right excursion for me?
Yes! This excursion is for those that have never dived before or those that have tried diving before but don't have the PADI certification. 
When booking please feel free to tell us a little information about your diving history, we always try to base your dive off your comfort and experience level! 
Will you collect me from my hotel?
Yes! 
We collect divers from any hotel, private rental or Airbnb in the South of Gran Canaria. We will ask for your address during the booking process and then we will confirm the exact time of collection for you.

We also have a free car parking space right outside our dive center in Playa del Ingles if you would prefer to meet us at our dive center. 
Do I NEED TO BRING ANYTHING WITH ME?
There are only a couple of things that you need to bring with you. All you need to bring is:

Swimwear. I recommend wearing your swimwear under your clothes for ease of changing. 
A towel for after the dive. 
And we will take care of the rest
What is the first thing I will do when I arrive at the dive centre?
First we will fill in some paperwork. For your first Scuba diving lesson you will have to complete two pieces of paperwork. The paperwork has two main parts:
The first form is a medical questionnaire to determine that you are fit to dive. 

The second form is a liability release form. Although scuba diving is a very safe sport, as with all water sports we do have to discuss the risks involved.
We understand that holidays aren't made for paperwork, so we make this process as smooth and time efficient as possible for you! All paperwork is preprepared and coffees are readily available to you! 
What equipment should I expect to use I TRY scuba diviNG IN GRAN CANARIA?
After you have completed your paperwork, our PADI instructors will help size your wetsuit and boots to make sure they fit correctly. The rest of your equipment will be loaded into the van by our team of instructors. The following list is the equipment that you will be provided with for your first dive:
A mask

Fins

Boots

Wetsuit (sizes xxxs – xxxxl)

Scuba cylinder (this is important!)

A BCD (Buoyancy control device)

Low pressure inflator hose

Regulator with a submersible pressure gauge
I understand that this is a lot of Scuba diving jargon, but don't worry, your instructor will explain all about this later. And for now, here are some pictures of what your scuba diving equipment will look like!
what dive site will i visit when DISCOVER scuba diving in gran canaria?
For your first scuba dive, it is important that the dive site is as relaxing and calm as possible. Here at our dive center in Gran Canaria, we use the dive site Amadores. Amadores is a man-made bay in the South of Gran Canaria that is sheltered from any waves and guarantees calm water all year round! 
Will my instructor explain to me how to dive?
Absolutely! At the dive site your PADI instructor will give you a full and comprehensive briefing explaining the following points:
Breathing rules and equalisation techniques

Equipment purpose and use

Hand signals

Skill overview

Importance of staying by your instructor.
You will have time to ask all the questions that you may have and really get to grips with scuba diving before even entering the water! 
Will i practice some scuba diving skills?
You will undertake a couple of very basic scuba diving skills in the very shallow water of Amadores. Your instructor will explain, demonstrate and then practice the following skills with you:
Breathing underwater

Regulator clearing

Mask clearing

Equalization techniques

Inflation and deflation of your BCD (Buoyancy control device)
Do not worry, all these skills are practiced in confined water (water in which you can stand up in) and we make sure to go at your own pace. 
How deep can I expect to go on my first scuba dive?
During your first dive you are allowed to dive to a maximum depth of 12 meters!
Please remember it is not a requirement to dive to 12 meters, you should only dive to a depth that you are comfortable and relaxed with and our instructors will judge the dive accordingly.
It is the most important thing to us that your dive is a fun and memorable one! You will receive a full length dive that is based on your air consumption!
On average the dive itself is 40 minutes long. More than enough time to experience the thrill of scuba diving and get up close and personal to lots of beautiful marine life! 
Does this dive count as a PADI certification?
After completing your first scuba dive, this doesn't count as a full PADI certification. BUT if you enjoyed the dive, this first dive counts as dive one of the PADI open water course. This means you only need two more days and the price of this dive is reduced from the price of the open water course!
Is it normal to feel a little nervous?
Don't worry if you are feeling a little nervous on your first dive, or if it takes you a little longer than you expect to complete the skills. Scuba diving does take some time to master and we have all been there.
However after the initial nerves have worn off you will find that scuba diving can be just as relaxing as it can be exhilarating! The feeling of weightlessness and being to come face to face with species that many others only see on television is incomparable.
Please contact us if you have any questions and I hope to meet you under the water soon!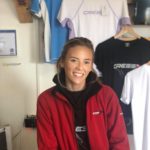 Sophie Keningale works hard to share her passion for scuba diving through her blog posts and hopes to offer useful information for scuba divers and those holidaying in Gran Canaria. Sophie owns and operates Leagues Ahead Diving with her partner James and the center has been open since 2017.