Scuba Diving in Tufia Gran Canaria
Maximum depth: 22 meters
Entry: Shore
Average visibility in summer: 25 meters +
Average visibility in winter: 10-15 meters
Average water temperature in summer: 24 degrees
Average water temperature in winter: 19 degrees 
Common sightings: large numbers of Octopus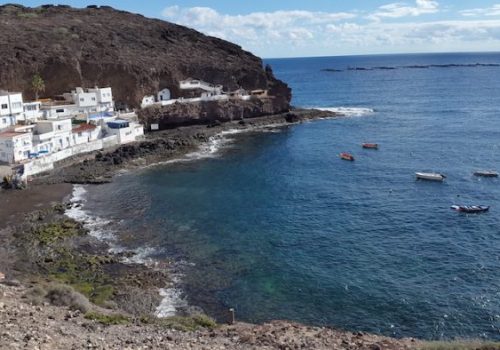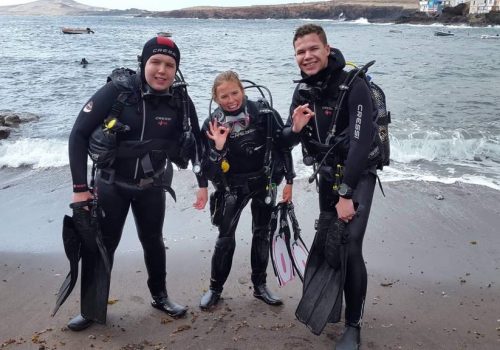 Why is this dive site special?
The town of Tufia is famous in Gran Canaria for existential battle against the Spanish government, it was created by a volcanic eruption, thus these dive sites epitomise what it is like to dive in Gran Canaria. The eruption ensured that several caves and volcanic rock structures are the main focal point of this dive. The dive site is situated in an idyllic part of Gran Canaria and with just a short walk on the impressive black volcanic sand beach you have arrived at the entry point of the dive site.
What is the dive like in Tufia?
Once you enter the water of Tufia you will be immediately greeted with shoals of Parrot Fish and Wrasse. A gradual descent along the volcanic rock formation brings us down to a cavern situated at 15 meters where you often find an Eagle ray sleeping! Depending on comfort and experience level it is possible to enter the cavern and swim through the cavern to the top reef. 
Depending on air consumption and certification level you can swim to the right down to twenty-two meters to discover the sandy bottom composition and search for Sting-rays and Angel sharks that are common in Gran Canaria.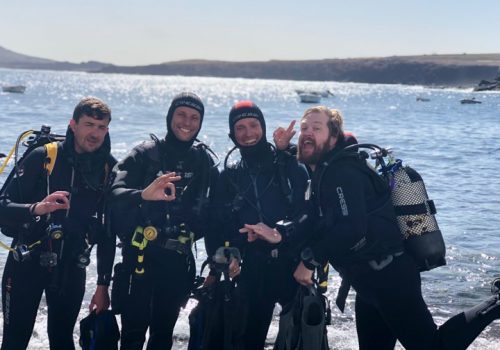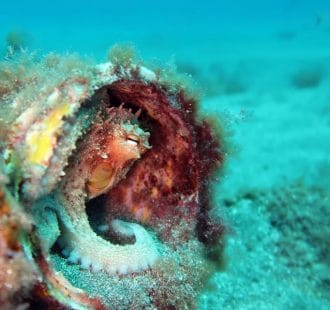 What marine life will I see in Tufia?
Tufia is famous at Leagues Ahead Diving for a large number of octopi we always see! Our instructors always find Harry the large octopus hidden within the underwater arch situated at 15 metres. He is always very friendly and accommodating to all divers but remember to only take pictures and leave only bubbles! Furthermore, you will be greeted by Grunts, Parrotfish, Trumpetfish, Barracuda and Stingrays that take refuge in the volcanic underwater landscape.
Little more than a collection of white seaside houses overlooking the ocean it is the most charming place for a surface interval. 

Tufia is also a fantastic dive site for snorkelling, so it is great fun for the whole family! The water is calm and clear so is great for younger children to build up their confidence in the water.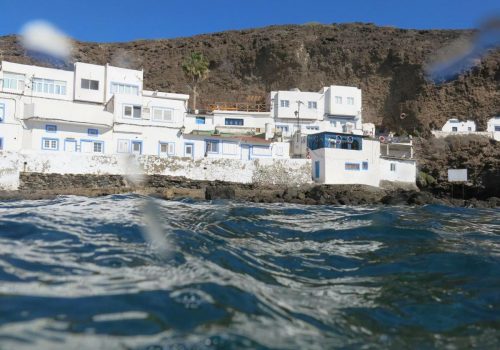 Please feel free to contact with any questions regarding diving Tufia 
Explore our other dive sites here