Welcome to Playa Del Ingles!
Playa del Ingles, is one of Gran Canaria's most famous resort towns. With a golden sand beach stretching three kilometers, and an abundance of bars for the night time, it is easy to see why Playa del Ingles is now famous throughout Europe.
Aside from offering a haven of relaxation Playa del Ingles keeps the adrenaline pumping with an array of water sports, restaurants and shopping malls. This can make it difficult to decide on the best activity for you or your family to partake in whilst holidaying in Gran Canaria.
That is why we have devised a list of the 8 best things to do in Playa del Ingles 2020, so you can make sure that you are making the most of your sun-soaked holiday.
Whether you are traveling by yourself, with friends or with family we guarantee that you will find an excursion that will make your holiday in Playa del Ingles unforgettable!
1 - A movie under the stars in the Moonlight cinema: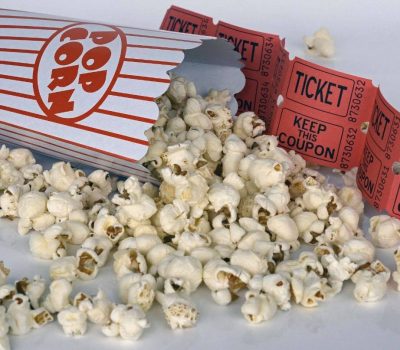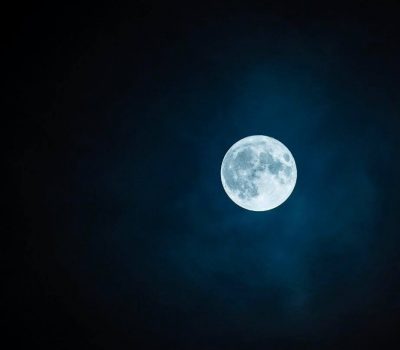 If you are looking for a unique activity one evening, then we highly recommend Gran Canaria's permanent outdoor cinema.
What is special about the Moonlight cinema?
Perfect for families, couples or even solo-travellers , the Moonlight cinema allows you to watch the latest films in the most luxurious conditions. There are several reasons to visit the Moonlight cinema, some of which include:
Large comfortable sofas which seats two people.
The movies are shown in English with Spanish subtitles .
The latest movies are shown.
Warm and cosy blankets available for cooler evenings.
A sofa service is available. With a press of a button a waiter will be ready to take your order and then bring your food to you!
A snack menu which includes all the cinema classics of popcorn, pizza and nachos.
A decadent drink & cocktail menu.
When can I visit?
The Moonlight cinema is open seven days a week from 7:00 PM – 01:00 AM
Do we recommend this for all travellers?
The movies are only shown in English with Spanish subtitles so the excursion is only suitable for those who understand English or Spanish.
It is worth mentioning that the cinema is renowned for being slightly expensive. It is a 15 euro entry fee per person and a bottle of wine can set you back 15 euros! Although for the customer service and overall satisfaction of the excursion we do not think this negatively impacts the experience.
Local tips:
We recommend booking in advance due to the popularity of the excursion. Booking in advance will also allow you to reserve the best seats in the house!
In the winter months the evenings can be cooler so we recommend wearing appropriate clothing including a light jacket.
Things to do in Playa Del Ingles:
2-Take the plunge and experience Scuba Diving: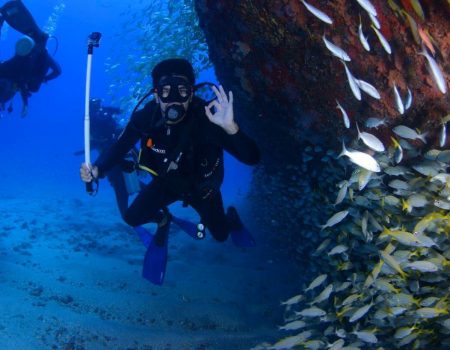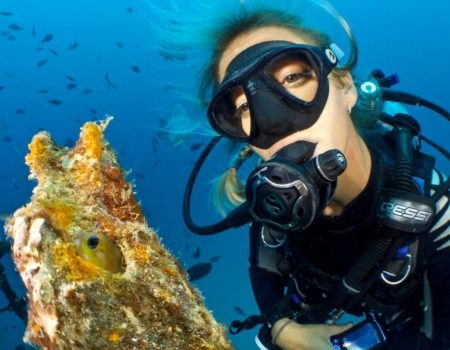 Gran Canaria is renowned for having some of the best scuba diving sites within Europe. A scuba diving excursion will provide some unforgettable memories and could start a lifelong passion for you and your family.
What is special about Scuba diving in Playa del Ingles?
With warm clear water and a vibrant array of tropical fish, scuba diving will allow you to get up close and personal with some amazing marine life. Gran Canaria is famous for its world class rock formations which create fun caves, caverns and arches for certified divers to explore.
Leagues Ahead Diving is a 5* rated scuba diving center that pride themselves on customer service and exceptional safety regulations to guarantee that your scuba diving experience will be unforgettable. Leagues Ahead Diving is based in the heart of Playa del Ingles and is the go-to-place for all recreational scuba diving and snorkelling excursions.
Is there a specific dive site in Playa del Ingles?
No. You are unable to scuba dive directly from the Playa del Ingles beach with dive centers choosing to travel slightly further afield to provide the best dive sites for their customers. But do not worry, Leagues Ahead Diving offer a complimentary hotel transfer to and from your hotel with a world famous dive site only a mere 20 minute drive from Playa del Ingles.
When can I go Scuba diving?
Leagues Ahead Diving is open from Monday to Saturday from 9:00 AM to 6:00 PM.
Do we recommend this for all travellers?
There is no doubt about it, that scuba diving is an excursion that everyone should try at least once. But with that said, there are a few requirements that you must take into consideration:
Travelers wishing to partake in a scuba diving experience must be a minimum age of 10 years old.
Travelers must complete a medical questionnaire upon arrival and must not have any pre-existing medical conditions or currently taking any medication. The PADI Medical form can be found here!
It is not suitable for pregnant women and no alcohol or recreational drugs can be consumed prior to the activity.
Local tips:
After diving travellers will need a minimum of 12 hours on the surface prior to flying. Because of this we recommend booking the excursion at the beginning of your holiday. We also recommend bringing swimwear and a towel for after the excursion has been completed.
3 - A glorious spa day in Lopesan Costa Meloneras Resort: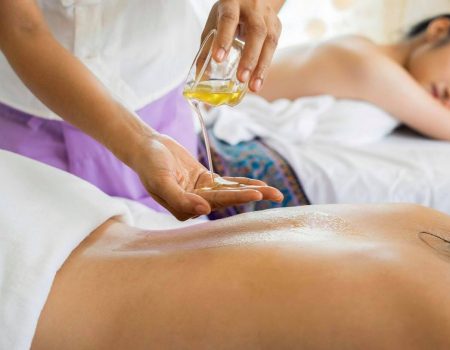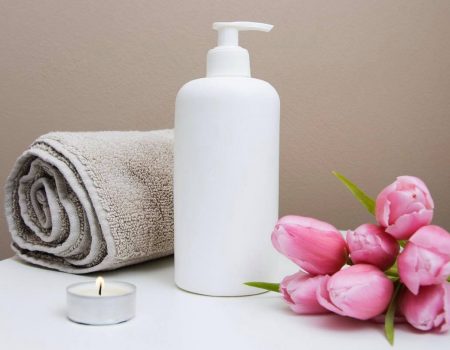 A decadent and luxurious spa day in one of the most exclusive hotels in Playa del Ingles, is guaranteed to add that bit of glamour to your holiday!
What is special about the Lopesan Spa day?
The Lopesan Meloneras Resort is without a doubt one of the most royal and grand hotels on Gran Canaria and the spa makes you feel a million dollars! Complete with a hydrothermal circuit, numerous swimming pools and relaxation rooms it is a must for those looking to de-stress whilst on holiday.
You can purchase a day pass which allows you to spend four hours within the spa's hydrothermal circuit. Below I have listed only a few of the delights available if you purchase the four hour spa circuit:
Heated relationship pool
Hydrotherapy pool with bubble beds
Himalayan Salt Cave
Lagoon 35º
Aqua Dome (contrast showers)
Cozy Wall (35º waterfall)
Ice world and igloo
African Sauna
Relaxation room with water beds
Floatation pool
When can I visit?
Spa Pool hours: 11:00 am – 7:00 pm
Hotel facility hours: 10:00 am – 8:00 pm
The Spa closes at 7:00 pm but you are still able to use the hotel swimming pool facilities until 8:00 pm
Do we recommend this for all travellers?
The spa is adult only meaning it is not suitable for a family day out and travellers must be a minimum age of 18.
There are many steps in the spa and some of the swimming pools and attractions can be quite difficult to enter, which could make it difficult for those with limited mobility.
Local tips:
Book in advance! The spa is very popular among those staying in the hotel and those looking just to use the spa. As they have a maximum capacity if you turn up without pre-booking your day pass it is unlikely that there will be space.
The spa circuit is four hours long and they have only two time slots. You can either visit at 11:00 am or 3:00 pm. If you join after these opening hours you will not be allowed into the Spa circuit, so we really recommend you get there at either 11:00am or 3:00pm regardless of if you have pre-booked.
4 - Get 'tipsy' in Tipsy Hammock cocktail bar: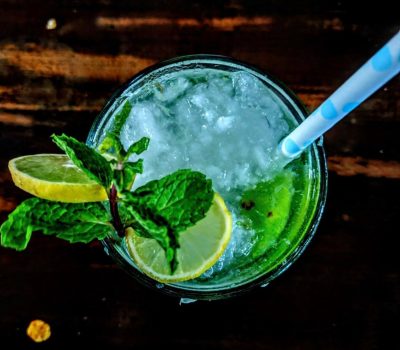 If you are looking for delicious food, stunning views, and the best cocktails in Playa del Ingles, then the Tipsy Hammock cocktail bar is the place to be!
What is special about Tipsy Hammock cocktail bar?
With an onsight DJ, a saxophonist and themed parties throughout the week, Tipsy Hammock bar will offer you everything you can expect from a high-end club all wrapped up in a friendly beach-side bar.
They have an extensive menu of cocktails and local drinks which you can sip while overlooking the promenade of Playa del Inglés beach and the Atlantic Ocean.
When can I visit?
Tipsy Hammock Cocktail bar is open seven days a week from 11:00 am until 2:00 am!
Do we recommend this for all travellers?
This is a bar that is suitable for all ages of travellers, the friendly and relaxed atmosphere means that even if you are looking for a quiet drink you can do so here. Tea, coffee and food are all served here making it suitable for the whole family.
The prices are slightly more expensive than other bar's on the same promenade with cocktails starting at 7 euros, but if you are looking for a cocktail that you can really enjoy then it is worth spending that little bit extra.
The bar is dog and child friendly, it is wheelchair accessible and there is no dress code. Anyone is welcome and believe me, you are guaranteed to visit this bar several times when holidaying in Playa del Ingles!
Local tips:
The Carpark of the Playa del Ingles promenade is expensive so we always recommend walking or other forms of public transport.
Card is accepted with no minimum cost of transaction.
We recommend the passion fruit mojito (one of our favorites.)
5 - A wild day out in Sioux city: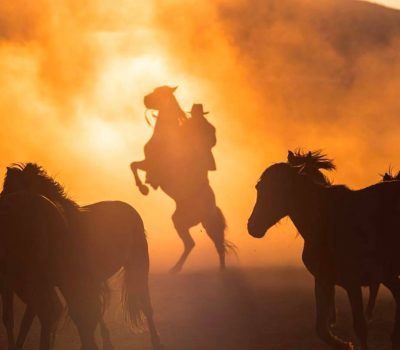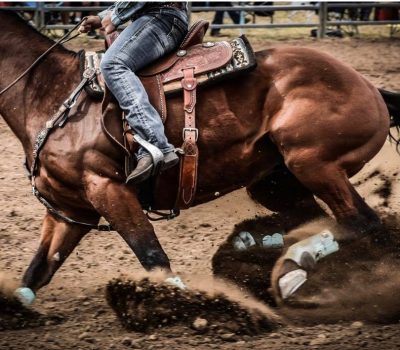 Sioux city is a wild west theme park in Playa del Ingles which will ensure you feel like a real life cowboy for the day. A unique experience that is designed to ignite your child's imagination!
What is special about Sioux city theme park?
As soon as you enter the theme park you are transported to a different world! Created in 1971 as a fim set, Sioux city whisks you back to the American Western period. A few of the highlights include:
A cowboy lassoing show
A horse exhibition
A farm filled with horses, cows, goats and donkeys
Shows performed by specialist actors
A horse whisperer session
A zoo with rattlesnakes and an alligator
An onsite restaurant for all you hungry cowboys!
When can I visit?
Tuesday to Friday 10:00 am – 3:00 pm
Saturday and Sunday: 10:00 a.m. – 4:00 p.m.
Monday – closed
Do we recommend this for all travellers?
We definitely recommend Sioux city to all travellers in Playa del Ingles. Upon visiting the theme park you are instantly transported back to a time where cowboys rode horses, bandiffs robbed banks and the local sheriff ruled the roost. It is an action packed, fun filled day out for all ages!
Local tips:
Good cowboys must always remember to wear plenty of protective sun cream in the scorching western sun!
6 - Shiver me timbers with a Pirate Buggy tour: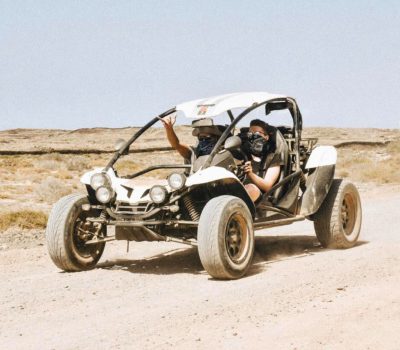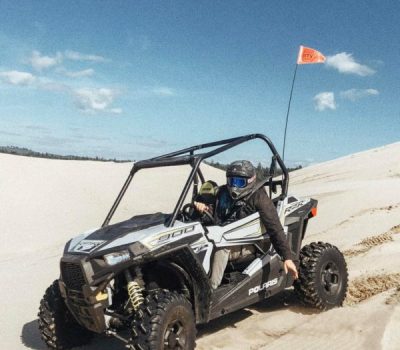 An unforgettable adventure in the wild terrain of Gran Canaria. Enjoy Gran Canaria's famous mountains and valleys all while experiencing the thrill of driving an automatic buggy!
What makes the Pirate buggy tour special?
One of Gran Canarias most requested tours, the pirate buggy adventure tour whisks you into Gran Canaria's most spectacular viewpoints and through the Fataga Natura Park. Some of the highlights include:
 A picnic in the rugged terrain of Gran Canaria
Refreshing drinks provided for all the thirsty pirates!
A DVD (extra cost) documenting your excursion.
Drive past bamboo canes, palm trees and prickly pears all rounded off with an adventurous dirt road to finish the excursion!
When can I visit?
You can partake in daily tours with the collection time starting at 9:00am. The tour lasts for approximately three hours.
Do we recommend this for all travellers?
Although this is a must for all adrenaline seekers holidaying in Playa del Ingles, there are a few requirements that you have to take into consideration.
For those wishing to drive the buggy you must have a valid driving license and be 18 years or older.
For those that would like to join as a passenger you must be 7 years or older and a minimum height of 1,35 meters.
Parental consent is necessary for children.
No alcohol or recreational drugs must be consumed prior to taking part.
Not recommended for pregnant women
Local tips:
Travellers must wear comfortable clothes and closed shoes or sports shoes only. Although you will not feel the heat of the Canarian sun when driving a buggy, you will if you do not use adequate sun protection. You will need sunglasses, high protection sunscreen and a hat.
7 - Escape from jail with the Fox in a Box escape room: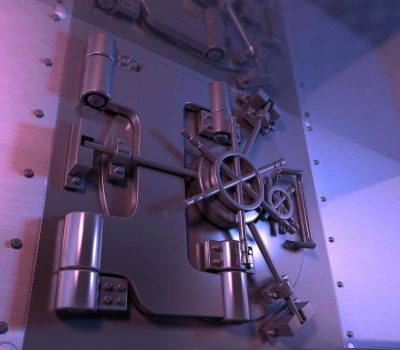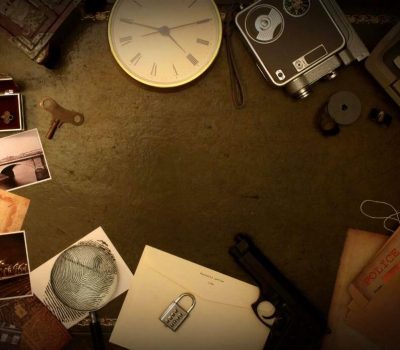 If you are looking for a fun and action packed excursion that is suitable for the whole family, then the Fox in a Box escape room in Playa del Ingles has you covered!
What is an escape room?
An escape room is a sixty minute real-life adventure game. It requires you and your team to work together to complete your mission and escape the room. You will be in a themed room and you will be required to find hidden clues and solve puzzles throughout the room. But be careful, the clock starts ticking as soon as you enter the room!
What are the themes of the Fox in a Box escape room?
There are two options available including:
Escape from a Gran Canarian bank
Escape from a Gran Canarian prison
When can I visit?
The Box in a Fox escape room is open seven days a week from 9:30 am – 11:00 pm
Do we recommend this for all travellers?
Absolutely! This is a great way for the whole family to get involved and take part in some good old fashioned team building! All you need is a minimum of two participants.
Local tips:
We recommend you arrive at the venue 10 minutes before your scheduled game, this will allow your guide to explain the game and the rules before you enter the escape room.
8 - Scream and shout at Holiday World!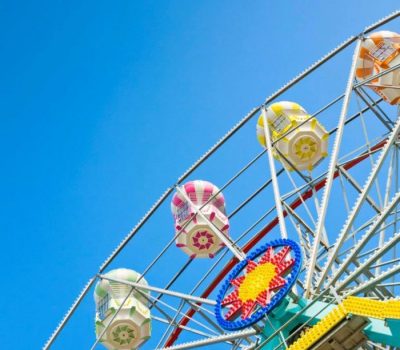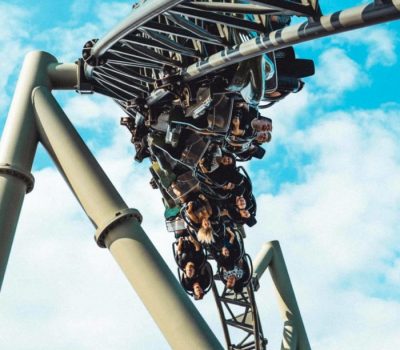 Visit the biggest family entertainment center in Gran Canaria!
What makes Holiday world entertainment center special?
With more than 30 attractions, Holiday World is guaranteed to have something for every member of the family! Holiday World is the largest funfair in the Canary Islands and has recently been renovated to provide travellers with the most modern open-air amusement options. Varying from a ferris wheel to a new snazzy rooftop cocktail bar, you will find yourself coming back for more!
Below are just a few of the dizzying amusement options you can expect:
A 27 metre high ferris wheel
Dodgems
A health spa
A high-tech gym
Rollercoasters
A bowling alley
A casino
Numerous modern restaurants and cocktail venues
A karaoke room
When can I visit?
The Funfair is open:
Monday to Friday, 6:00pm to 12:00am
Saturday and Sunday 6:00pm – 1:00am
Bowling, Karaoke room and arcade centre are open:
Monday to Friday, 10.00am – 02.00am
Saturday and Sunday, 10.00am – 03.00am
Do we recommend this for all travellers?
Of course! Holiday World really does offer something for everyone, all wrapped up in a modern, clean and aesthetically pleasing amusement center.
Local tips:
You will find a car park that is free of charge directly opposite Holiday World. If you are driving we recommend using this to avoid the hefty fees associated with the Holiday World private car-park.
BONUS TIP - Star gazing that you will be over the moon with!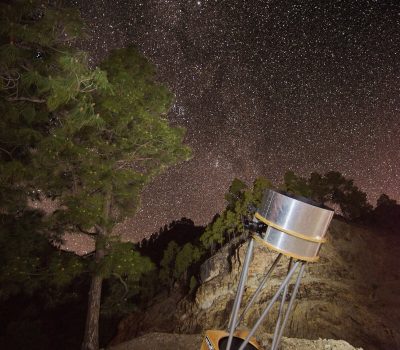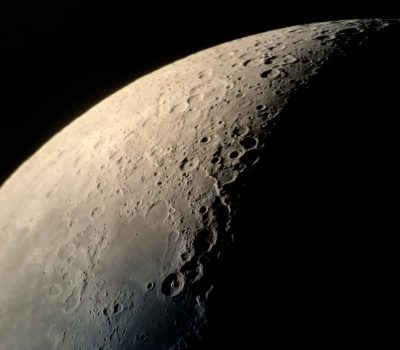 Last but by no means least, there is no better way to get off the beaten track and spend the evening amazed by the crystal clear sky of Gran Canaria with AstroGC!
What makes the AstroGC so special?
AstroGC is a 5 star company that offers an excursion like no other on Gran Canaria. You will be transported from the light pollution of the South of the island to the crystal clear West of Gran Canaria. Here professional astrologists will show you galaxies, clusters, nebulae and planets!
Using extremely large telescopes AstroGC is able to produce the sharpest and highest quality images with full explanations on the telescope, the workings of the universe and how to read the sky!
With a maximum of only 8 people for every large telescope, the small groups ensure you get excellent value for your money.
When can I visit?
The excursion is run seven days a week, with at the time of writing, collection times starting at 8:00pm. Though the time is constantly changing as it depends on the sunset.
For more accurate timing for a particular date, it is best to consult this page
Do we recommend this for all travellers?
Yes! This excursion is suitable for all travellers! Families, solo travellers, young and old. There is also very little walking involved, so this excursion is suitable for those with reduced mobility and even those using wheelchairs.
Local tips:
There is a dress code of long trousers and closed shoes in Summer. In Winter please wear warm clothing (AstroGC do have jackets that you can borrow for free if you don't have one.)
The guides speak both Spanish and English
A COMPLETE GUIDE FOR THINGS TO DO IN PLAYA DEL INLGES
If you would like to get any other recommendations please visit our partner website Kayak.com to book your perfect excursion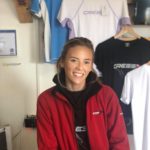 Sophie Keningale works hard to share her passion for scuba diving through her blog posts and hopes to offer useful information for scuba divers and those holidaying in Gran Canaria. Sophie owns and operates Leagues Ahead Diving with her partner James and the center has been open since 2017.